32 Sutton Dr
Lawrenceburg, TN 38464
Estimated Value
$301,089
Estimates
Price per sqft
$182
Annual Property Tax
$1,237 as of 2022
Property Info
General

Basement

N/A: 0 sqft. 0% finished.
Utilities

Heating

Forced Warm Air (N/A)

Cooling

Central Air Conditioning
Parking

Driveway

Present: 2 spaces
Home Facts
Realtyless Postings provide the all the quality information you need to buy your next home
Repair Pricer

RepairPricer is a cost estimate based on the inspection. It allows you to accurately estimate repair costs for a property, helping homeowners, real estate investors, and agents make informed decisions and negotiate fair prices.

Appraisal

A professional appraisal provides an unbiased and expert assessment of a property's value, helping homeowners, buyers, and lenders make informed decisions regarding pricing, financing, and investments.

Inspection

A professional inspection offers peace of mind by identifying any hidden issues or potential problems in a property, allowing buyers and sellers to make informed decisions and negotiate repairs or adjustments as needed.

Seller Disclosure

Having a seller disclosure provides transparency and protects both the buyer and seller by ensuring that all known issues and defects of the property are disclosed upfront, fostering trust and allowing buyers to make informed decisions.
About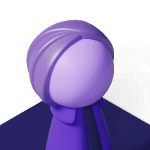 Jeff Glass
Beautiful home 7 minutes from town, but in a nice country setting, mature trees, beautifully landscaped, pea gravel porches and driveways. Ready to move into...fireplace walk-in closet, jetted tub, formal dining with breakfast area...vaulted living area ceiling... Come and look and fall in love with this nice home...
Other Information
General
Neighborhood
Suburban
Annual Property Taxes
$1,237 as of 2022
Extras
The subject has an average efficiency heating system and windows. Exterior walls are brick.
Appliances
Refrigerator
Range/Oven
Dishwasher
Disposal
Nothing Miscellaneous
Estimates
Source
Date
Value Estimate
Quantarium

Date

Sep 11, 2023

Value Estimate

$306,529

Sep 11, 2023
$306,529
CoreLogic®

Date

Sep 11, 2023

Value Estimate

$281,346

Sep 11, 2023
$281,346
Collateral Analytics

Date

Sep 11, 2023

Value Estimate

$315,391

Sep 11, 2023
$315,391
Comparable Properties
Comparable Properties
Comparable Properties
Comparable Property
Address
204 State Ave
Lawrenceburg, TN 38464
555 Kent St
Lawrenceburg, TN 38464
545 Kent St
Lawrenceburg, TN 38464
Sold For
$229,900
$300,000
$313,000
Rooms
3 bed, 2.0 bath (7 total)
3 bed, 2.0 bath (7 total)
3 bed, 2.0 bath (6 total)
Livable Area
1,637 sqft
1,902 sqft
1,759 sqft
Price History
Date
Event
Price
Jul 09, 2023

Event

Property Posted

Price

$345,500

Property Posted
$345,500
Inspection Report
Powered by
Repair Pricer
Window/Glass Contractor
$295
Insulation Contractor
$378
Fireplace/Chimney Contractor
$644
Mold Testing Contractor
$617
Garage Door Contractor
$503
Tile & Grout Contractor
$147
Appliance Contractor
$114