230 W Main St
Savannah, TN 38372
Owner:
Patricia L. George
Estimated Value
$373,597
Estimates
Price per sqft
$171
Annual Property Tax
$706 as of 2022
Property Info
General

Basement

: 0 sqft. 0% finished.
Utilities

Heating

ForcedWarmAir (Gas/Electric)
Parking

Driveway

Present: 2 spaces

Carport

Present: 2 spaces
Home Facts
Realtyless Postings provide the all the quality information you need to buy your next home
Repair Pricer

RepairPricer is a cost estimate based on the inspection. It allows you to accurately estimate repair costs for a property, helping homeowners, real estate investors, and agents make informed decisions and negotiate fair prices.

Appraisal

A professional appraisal provides an unbiased and expert assessment of a property's value, helping homeowners, buyers, and lenders make informed decisions regarding pricing, financing, and investments.

Inspection

A professional inspection offers peace of mind by identifying any hidden issues or potential problems in a property, allowing buyers and sellers to make informed decisions and negotiate repairs or adjustments as needed.

Seller Disclosure

Having a seller disclosure provides transparency and protects both the buyer and seller by ensuring that all known issues and defects of the property are disclosed upfront, fostering trust and allowing buyers to make informed decisions.
About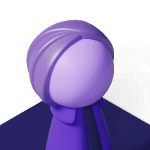 Patricia L. George
Great historical location. Quiet neighborhood on bank of the lovely Tennessee River. Completely renovated in 2020 and very tastefully decorated. Move in ready.
Other Information
General
Neighborhood
Suburban
Annual Property Taxes
$706 as of 2022
Extras
Front Covered Porch, Deck, Detached 2 car carport
Appliances
Refrigerator
Range/Oven
Dishwasher
Disposal
Microwave
Estimates
Source
Date
Value Estimate
Collateral Analytics

Date

Sep 04, 2023

Value Estimate

$381,332

Sep 04, 2023
$381,332
CoreLogic®

Date

Sep 04, 2023

Value Estimate

$365,862

Sep 04, 2023
$365,862
Comparable Properties
Comparable Properties
Comparable Properties
Comparable Property
Address
485 Poplar St
Savannah, TN 38372
205 Twin Forks Ln
Savannah, TN 38372
505 Allison Ln
Savannah, TN 38372
Sold For
$470,000
$440,000
$369,000
Rooms
3 bed, 2.0 bath (8 total)
4 bed, 3.0 bath (8 total)
3 bed, 2.0 bath (7 total)
Livable Area
2,571 sqft
2,924 sqft
2,174 sqft
Price History
Date
Event
Price
Sep 11, 2023

Event

Updated Price

Price

$349,900

Updated Price
$349,900
May 10, 2023

Event

Property Posted

Price

$385,000

Property Posted
$385,000
May 01, 2023

Event

Appraised Value

Price

$395,000

Appraised Value
$395,000
Inspection Report
Powered by
Repair Pricer
Roofing Contractor
$1,469
Window/Glass Contractor
$294
Fireplace/Chimney Contractor
$424
Tile & Grout Contractor
$146